Scandinavian XPO, where Scandinavia meets, brings people and companies to Explore Arlandastad. Fairs, meetings, events, exhibitions, concerts, experiences: Scandinavian XPO has staged them all in its prime location between Stockholm and Uppsala, just round the corner from the rest of the world. 
Offer more, attract more! 
In Scandinavian XPO Phase 2 we will enhance the existing range of exhibition halls, lounge areas, hotels, restaurants, bars, cafes, event spaces, conference rooms, fitness centre, golf, and medical practice by adding large, flexible spaces where even more of tomorrow's ideas take flight today. Plans include an expanded range of restaurants and other services for Explore Arlandastad's visitors and opportunities for long-stay accommodation.  
Aiming to be a part of Scandinavian XPO? Welcome!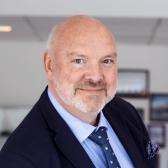 Thomas Cassel
Commercial Project Manager 
Small ideas need space to grow!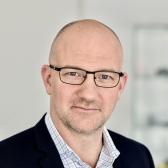 Erik Nyberg
Project manager 
Bring your ideas to me! 
Our projects