Scandinavian XPO – Phase 2
Scandinavian XPO, where Scandinavia meets, is a huge draw, bringing people and companies to Explore Arlandastad. Fairs, meetings, events, exhibitions, concerts, experiences: Scandinavian XPO has staged them all in its prime location between Stockholm and Uppsala, with the world on the doorstep. Best of all – you can get in on the ground floor!
Offer more, attract more! 
Scandinavian XPO Phase 2 means more space for more people!  It offers large, flexible spaces where ideas can take flight – today and every day. Plans include an expanded range of restaurants and other services, co-working, and a business centre. Location, location, location and the promise of future expansion make the event and exhibition spaces the perfect place for companies, staff, and customers far and near. And there is plenty of office space that you can tailor to your business.
Prime development in a prime location
Scandinavian XPO puts people first, and that is what makes Explore Arlandastad the regional, national and international destination of choice. Scandinavian XPO offers 40,000 square metres of space: besides three exhibition halls,  there are lounge areas, hotels, conference facilities, restaurants, bars, a fitness centre, golf, a medical practice, and space for even more enterprises that are ready to grow.
Are you ready to be part of Scandinavian XPO?
We look forward to welcoming you soon!
Catarina Sjömark
Project Manager
Big ideas needs space to fly!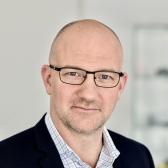 Erik Nyberg
Project manager 
Bring your ideas to me! 
0
Our projects