Completed pilot study on autonomous large electric buses
Opportunities and our plans in Explore Arlandastad indicate a strong need for efficient and sustainable transport and mobility services.
Autonomous buses have long been considered as a safe, efficient and sustainable option for passenger transportation. Therefore, in this pilot study, the partners have explored how to leverage automation, digitalization and electrification to provide new mobility services with large autonomous buses.
The results of the feasibility study highlight the growing mobility needs in the area. The solution to meet the needs according to the partners includes large autonomous electric buses that could initially serve Arlandastad and Stockholm Arlanda Airport around the clock. The partners also see the possibility of expanding the planned line and connecting larger parts of the region's public transport.  
The prestudy sees the possibility of not only increasing accessibility in the area but also supporting the 50,000 jobs that are expected to be created.  
- We see large autonomous electric buses as an important step towards green mobility and an important complement to the existing public transport network in the region. Our ambition with the pilot study was to find our own alternatives to drive development and increase the accessibility and level of service for the various functions that the area offers, and over time will offer," says Anna Stenströmer Sustainability Manager, Arlandastad Group.
The study found that the self-driving buses comply with the new regulations.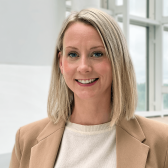 Anna Stenströmer
Sustainability manager
For sustainable development!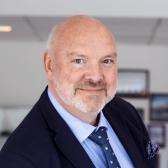 Thomas Cassel
Business Developer
Small ideas need space to grow! 
0
Our projects