Retail premises, showrooms, specialist services or even light industry in an attractive location
Shop
Light Industry
100m²
In Scandinavian XPO, it is now possible to rent retail premises or light industrial premises 100–1000 m2. Set up here in a location with all the advantages of a development that today brings in customers, visitors, and businesses. Premises that offer every opportunity for tailored solutions, complete with loading bays.
| | |
| --- | --- |
| Type | Shop Light Industry |
| Size | 100m² |
| Address | Cederströms slinga 17 |
| Zone | Scandinavian XPO |
| | |
| --- | --- |
| Construction date | 1992 |
| Lift | No |
| Floor | 4 |
| Reference | 242133000 |
Thanks to the recent modernization of the entire property, several attractive premises and flexible spaces have been created ready for retail, services, or light industry. Dynamic Scandinavian XPO is the place for the companies based here and their employees, hotel guests, people at events and meetings, lunch customers, and the professionals and companies working in the meeting and event spaces. The properties available for rent offer great opportunities for individual solutions for your business, whether you are in retail, services, or production. The proximity to parking and freight services makes for an easy customer experience and easy deliveries. At Scandinavian XPO, offices and shops start in pole position, adding to its attractiveness as a place where people want to meet, eat, hang out, spend the night, and work, with all of Explore Arlandastad's offerings in easy reach.
Setting and synergies
Besides the premises of Scandinavian XPO, the event-facility suitable for all types of events, fairs, meetings, gala dinners, concerts and sporting events this location offers an attractive range of services, experiences, and activities. The main building includes a Lebanese bistro offering breakfast and lunch. There are new opportunities for co-working and several large meeting rooms courtesy of Stockholm Hotel Apartments, the long-stay hotel which also offers 130 rooms for overnight stays. A recent addition is IMPA Golf, which chose Scandinavian XPO as the location for its first training centre, IMPA Golf XPO, where you can develop your golf game using cutting-edge technology in four swing studios and take lessons with a golf coach.
Parking
Visitor parking and loading bays are available.
Services
Breakfast and lunch restaurant, hotel, long-stay accommodation, gym facilities, etc.
Location and directions
Explore Arlandastad is next door to Stockholm Arlanda Airport. 
By car: For the centre of Explore Arlandastad, if approaching from the south, leave the E4 motorway at Junction 180 bound for Arlandastad C and follow the signs for Scandinavian XPO/Arlandastad C. If approaching from the north, leave the E4 motorway at Junction 181 bound for Arlandastad C and follow the signs for Scandinavian XPO/Arlandastad C.
By public transport: Take an SL commuter train to Märsta and then Bus 571 to Arlandastad (16 minutes). Alternatively take an SL commuter train or the Arlanda Express to Arlanda Airport.
59.607569227076, 17.8964142
Images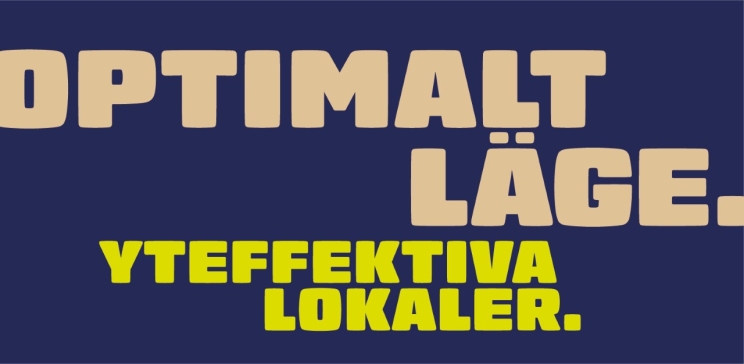 Similar properties