Spacious, adaptable premises
Office
Meeting/Training
600m²
The 600 m2 premises at Drivelab Center offer the chance be at the heart of the automotive industry's meeting place of choice for light vehicles.
| | |
| --- | --- |
| Type | Office Meeting/Training |
| Size | 600m² |
| Address | Pionjärvägen 77 H |
| Zone | Drivelab Center |
| | |
| --- | --- |
| Construction date | 2015 |
| Lift | No |
| Floor | 1 |
| Reference | 2471105 |
Drivelab Center is part of Drivelab Stockholm - the training and events hub for the automotive industry, alongside Drivelab BIG, Drivelab Sales and Service, Drivelab Hotel, Drivelab Test Track 1, Drivelab Test Track 2, and Drivelab Test Track Terrain. The business that takes this opportunity will have every chance to be a part of the opportunities Drivelab can offer, it brings together companies and other stakeholders in interest clusters and provides them with state-of-the-art test facilities, a training academy, a top-notch hotel, and service points for vehicles. 
Description and layout
The premises can be used as offices or meeting rooms as required. Use the folding walls to create efficient spaces tailored to your situation.
Setting and synergies
Drivelab Center is part of Drivelab Stockholm – an inspiring meeting place where the automotive industry of today meets the challenges and opportunities of tomorrow. It is the established think tank and test facility that brings together industry, the authorities, R&D leaders, educators, and of course the strong brands that add to the centre's attractiveness. It boasts modern test facilities, a training academy, top-notch hotels, service points for vehicles, and other services for both staff and customers. Drivelab Stockholm is continuously evolving, with Drivelab Sales & Service currently under development as a one-stop shop for vehicle services.
Parking
Visitor parking available.
Service 
Restaurant and gym facilities.  
Stories from Explore Arlandastad
What our tenants say about Explore Arlandastad and all the synergies on offer here.
'Explore Arlandastad's property manager is solution-oriented and responsive!'
Map and directions
Drivelab Center is in Explore Arlandastad, halfway between Stockholm and Uppsala, a stone's throw from Arlanda and just round the corner from the rest of the world. The Explore Arlandastad main site is on the E4 motorway to Arlandastad C. Take the exit Scandinavian XPO/Arlandastad C Junction 180 northbound Junction 181 southbound.
59.611560927179, 17.896438837051
Images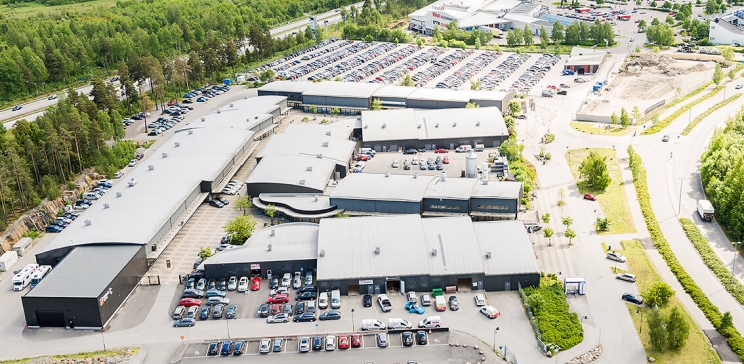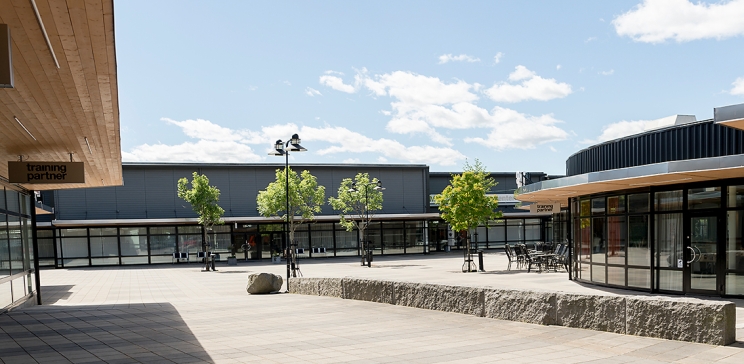 Similar properties