Looking for a vibrant community with other strongly performing businesses? F60 is now filled with companies that value its community spirit and all the business development opportunities a business park offers. F60 is Explore Arlandastad's modern business park.
Business opportunities and successful enterprises in the best location
It's where companies with a core business in service, maintenance, manufacturing, or production gather. Companies with customers in Stockholm Arlanda Airport and among local businesses in the region, and have understood the logistics advantages of being next to the E4 motorway, between Stockholm and Uppsala. F60 is the place for companies that benefit from the airport city's infrastructure. Companies here value a good working environment and climate-smart solutions.
F60 has grown into a place where people, the environment, enterprise, and business development meet. Ventures of all sizes are welcome, large and small – a variation which creates positive synergies. It is reflected in the architecture and spatial planning, designed with a mix of buildings and green spaces to give a city-like feel. Car, bus, bicycle, or on foot – freedom of choice in how people get about is just as much a priority as are transport and logistics for the companies that make up F60.
120,000 square metres in the ideal location
For vehicle companies the location could not be better, and for airport service companies it's unbeatable. F60's location? 20 minutes from Uppsala, 25 minutes from Stockholm, 2 minutes from the airport, and on the E4 motorway used by 100,000 people every day.
The first step is to develop the south end of the business park to provide bespoke customer spaces. Premises will be efficiently designed for production, industry, offices, and retail. The companies in at the start will have every opportunity to develop innovative, tailored solutions with us.
Our investment in infrastructure such as car parking and improved access will benefit F60 and the area as a whole. The new extension to the main road runs the length of the development, and like the large new tunnel under the E4 motorway provides easy access to the airport.

F60 – A key part of something bigger
As part of Explore Arlandastad, F60 and the people who work there or visit the business park have access to far more amenities. There is Scandinavian XPO, where Scandinavia meets, with its exhibition halls, hotel, restaurants, event spaces, conference rooms, fitness centre, indoor shooting cinema, and much more. There is also Drivelab Stockholm, a unique training and event hub for the automotive industry that attracts people and companies from all over the world.
The whole area is being developed to capitalise on the many synergies between companies and people.

F60 Business park

Welcome to establish your business here!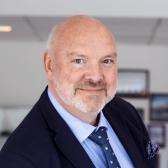 Thomas Cassel
Commercial Project Manager 
Small ideas need space to grow!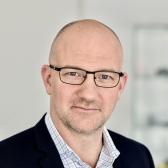 Erik Nyberg
Project manager 
Bring your ideas to me! 
Our projects