Our ever-popular Drivelab Sales & Service is an established sales and service area offering retail sales, full-service workshops, windscreen services, a vehicle inspection and testing centre, and a reconditioning service centre. It's a one-stop shop for vehicle services of every kind and an obvious choice for the automotive industry.
Service and visibility in one place
We are now offering a further 9,000 square metres of success story in a prime location. The business that takes this opportunity will have every chance to tailor the premises to its own specifications. You can be certain of maximum visibility besides any vehicle services you might need, and all on a site where positive synergies are a given.
Drivelab Sales & Service is part of Drivelab Stockholm, the training and events hub for the automotive industry, alongside Drivelab BIG, Drivelab Center, Drivelab Hotel, Drivelab Test Track 1, Drivelab Test Track 2, and Drivelab Test Track Terrain.
The perfect location
59.609451174018, 17.88952274353
Interested? Let's get in touch!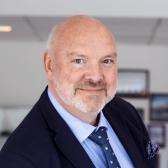 Thomas Cassel
Commercial Project Manager 
Small ideas need space to grow!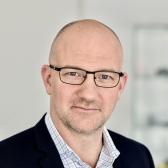 Erik Nyberg
Project manager 
Bring your ideas to me! 
Our projects