Well-designed corner premises with good access and visibility
Office
Meeting/Training
290m²
Events, courses, showrooms – these spacious corner premises at Drivelab Center can be adapted to suit different activities.
| | |
| --- | --- |
| Type | Office Meeting/Training |
| Size | 290m² |
| Address | Pionjärvägen 73 N |
| Zone | Drivelab Center |
| | |
| --- | --- |
| Construction date | 1997 |
| Lift | No |
| Floor | 1 |
| Reference | 24710419 |
The 290 m2 premises at Drivelab Center offer the chance be at the heart of the automotive industry's meeting place of choice for light vehicles. The occupant will be a natural part of Drivelab's value-creation cluster with a focus on competence and business development, offering bespoke courses for the automotive industry Drivelab Center is part of Drivelab Stockholm – the education and events hub for the automotive industry which also houses Drivelab BIG, Drivelab Sales & Service, Drivelab Hotel, Drivelab Test Track 1, Drivelab Test Track 2, and Drivelab Test Track Terrain.
Description and floor plan
Spacious, accessible corner premises in Drivelab Center with separate entrances from both the loading area and the main entrance hall. The layout offers every opportunity for a variety of ventures such as events, courses, and showrooms. One of the three entrance doors can be opened for cars. There are three entrances and two entrances for freight. The glass facade will be the occupant's shop window. The premises have a modern, stylish look with grey tiling and carpeting. There is a large kitchen area with fridge, dishwasher, and storage room and a separate serving counter handily ready for a dishwasher if required. Separate cleaning facilities.
Setting and synergies
Drivelab Center is part of Drivelab Stockholm – an inspiring meeting place where the automotive industry of today meets the challenges and opportunities of tomorrow. It is the established think tank and test facility that brings together industry, the authorities, R&D leaders, educators, and of course the strong brands that add to the centre's attractiveness. It boasts modern test facilities, a training academy, top-notch hotels, service points for vehicles, and other services for both staff and customers. Drivelab Stockholm is continuously evolving, with Drivelab Sales & Service currently under development as a one-stop shop for vehicle services.
Parking
Visitor parking available.
Service 
Restaurant and gym facilities. 
Stories from Explore Arlandastad
Hear what our tenants say about Explore Arlandastad and all the synergies on offer here.
'Explore Arlandastad's strategic location is unbeatable'
Map and directions
Drivelab Center is in Explore Arlandastad, halfway between Stockholm and Uppsala, a stone's throw from Arlanda and just round the corner from the rest of the world. The Explore Arlandastad main site is on the E4 motorway to Arlandastad C. Take the exit Scandinavian XPO/Arlandastad C Junction 180 northbound Junction 181 southbound.
59.611559570358, 17.896446883678
Images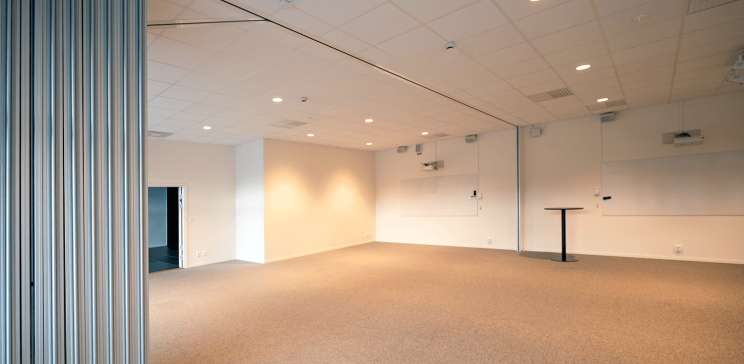 Similar properties