Drivelab BIG is continuing to grow
When big isn't big enough
Trucks, buses, motorhomes, and construction, forestry, and agricultural machinery. Large vehicles need lots of space! Drivelab BIG is an ideal space and carefully designed meeting place for the heavy vehicle industry. With some 7,000 square metres of exhibition space and set-up areas throughout the building, Drivelab BIG offers ample space for both training and marketing.
There's always space for more – and always space for success
Collaboration and knowledge exchange are the cornerstones of success in the automotive industry. In the coming phases of Drivelab BIG we'll be making space for more opportunities and for more people to be part of our success. Close to the E4 motorway, we offer excellent marketing opportunities for companies keen to come together to be seen. Further developments at Drivelab BIG will maintain its position as the meeting place of choice for the heavy vehicle industry. The building, services, and spaces will be dimensioned to remove any current constraints. At 20,000 square metres, Drivelab BIG will in future be more than twice as large.

Drivelab BIG is part of Drivelab Stockholm, the training and events hub for the automotive industry, alongside Drivelab Sales and Service, Drivelab Centre, Drivelab Hotel, Drivelab Test Track 1, Drivelab Test Track 2, and Drivelab Test Track Terrain.
Ready to go BIG? Welcome to contact us!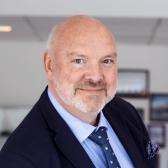 Thomas Cassel
Business Developer
Small ideas need space to grow!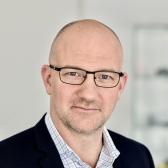 Erik Nyberg
Project manager 
Bring your ideas to me! 
Our projects