Ensuring easy access
Careful planning and full integration – that is what's behind Explore Arlandastad's excellent infrastructure. The new tunnel under the E4 motorway makes for even better access. The tunnel opened in July 2021, is designed for vehicles of all kinds and for public transport. It has been dimensioned so there will be no limits on any future options such as rail transport.
The main road connects the whole area
It is not only the large tunnel; the extension to our main road will soon be finished too. The new main road will be essential in ensuring ready access to Stockholm Arlanda Airport. Running north from the tunnel past all Explore Arlandastad's ventures, the main road will be a natural link to the airport.
Being quick to plan and above all invest in infrastructure creates opportunities. With the infrastructure safely in place, future ventures and continued improvements will be achieved without losing momentum.
A look ahead!

Interested in hearing more? Get in touch!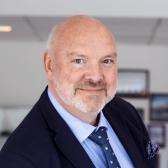 Thomas Cassel
Commercial Project Manager 
Small ideas need space to grow!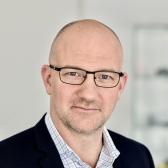 Erik Nyberg
Project manager 
Bring your ideas to me! 
Our projects