Explore Arlandastad Area 1 –  City Centre
The starting point, the heart, the start, the beginning, the junction, the meeting place: is there any wonder it's been called so many things? Area 1 is the centre of Explore Arlandastad and the place where most businesses and visitors first meet.
Area 1 is the city centre of Explore Arlandastad. In the western part it is zoned for offices, retail, and meeting venues that attract companies, customers, and visitors. It's where we have realised a strategically planned succession of developments in a carefully balanced mix of buildings and open spaces. Its spaces bring in companies, events, and visitors. Today, Area 1 is a mature airport city neighbourhood, poised to expand from its already varied range of services and good public transport.
It has Scandinavian XPO, where Scandinavia meets, which in the next phase will be enlarged to 60,000 square metres of event venues and meeting places. The area also features Drivelab Center, which offers vehicle training of various kinds, and Drivelab Sales & Service, a vehicle retail and service area.
The pull of the area as a destination will only grow as more businesses take the new plots, which are ready for construction. The new main road connects the whole of Explore Arlandastad, and with the new tunnel provides easy access to the airport city and Stockholm Arlanda Airport.
Area 1 – a part of Explore Arlandastad

Join us in the middle of things!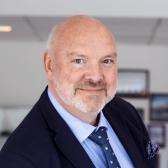 Thomas Cassel
Business Developer
Small ideas need space to grow!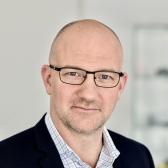 Erik Nyberg
Project manager 
Bring your ideas to me! 
Our projects