Explore Arlandastad Area 4
Space, capacity, scope, openness, spaciousness. For ventures that enjoy scope for initiative while collaborating with others, Area 4 is the right place to start. Explore Arlandastad has just begun developing the area – get in on the ground floor!
Area 4 at the south end of Explore Arlandastad, east of the E4 motorway, is a zoned extension of Area 1 with access through the new tunnel. There are still opportunities open for offices, retail, and light industry in Area 4, and its location means it is ideal for businesses planning on expanding. Its design means it has great potential as a vibrant meeting place.
Explore Arlandastad – Help shape the future
It has all the ingredients to be a successful communications hub for the whole of Explore Arlandastad: driverless buses, footpaths and bicycle lanes, a commuter railway station, taxi ranks, and a junction with the E4 motorway. The plans for Area 4 include projected solutions to improve access even further. For example, visitors arriving in Area 4 would be able reach the Scandinavian XPO in a matter of minutes, whether on foot or using transport. We have only just begun developing the area, so there are still plenty of opportunities to get involved and tailor it to your business needs.
Area 4 – a part of Explore Arlandastad

We've only just begun – join us!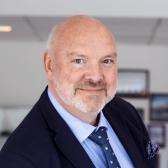 Thomas Cassel
Business Developer
Small ideas need space to grow!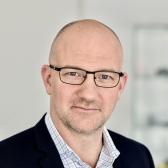 Erik Nyberg
Project manager 
Bring your ideas to me! 
Our projects