Explore Arlandastad Area 5
An up-tempo area full of life and movement. Its large spaces are what make it a major venture offering a wide range of experiences. And this is where we are investing in F60 Företagspark – our business park. 
Area 5 has some of Drivelab Stockholm, the training and events hub for the automotive industry.Sweden's most modern test track, Drivelab Test Track 1, attracts visitors from all over the world's automotive industry are guaranteed to complete training, product launches and events on site. There is also Drivelab Test Track 2, which is specifically designed for rescue service emergency vehicles. And of course the biggest of all: Drivelab BIG, the test track for the heavy vehicle industry.
Just like the other Explore Arlandastad areas, cluster thinking frames our development of Area 5. Our ambition? To develop all the spaces it might offer for meetings, exchanges, and fruitful collaborations. Which is why Area 5 was the obvious choice for F60 Företagspark – Explore Arlandastad's business park and the perfect place for companies and people who want to meet and develop businesses and idea
Bounded by the E4 motorway and the hundreds of thousands of people who go past every day, not far from Uppsala and Stockholm and only a couple of minutes from the airport, F60 attracts a range of companies looking for a strong business community in a prime location. Explore Arlandastad has developed Area 5 to provide the best location and conditions for success by maximising synergies.
Area 5 – a part of Explore Arlandastad

Ready to hear more? Get in touch!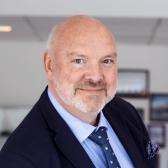 Thomas Cassel
Business Developer
Small ideas need space to grow!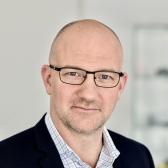 Erik Nyberg
Project manager 
Bring your ideas to me! 
Our projects